Our ice block making machine is a new technology machine specialized in the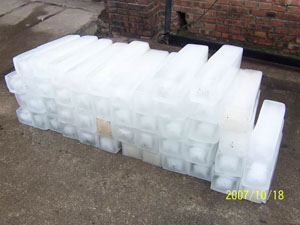 ice demand of Africa and Oceania. It is a inter-grated design with easy installation and safe packing. Its sized is obey to the international container design.
Our ice block machine is a new high-efficient machine aimed at meeting the ice needs of Africa and Oceania. It adopts an intergrated design with easy installition and transportation. All the size is designed according to the International Container Standard.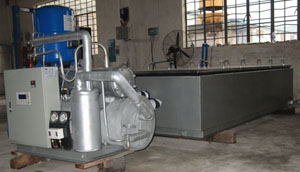 Our GC-series ice block machines have the following types of ice blocks: 5 kg/PC, 10kg/PC, 20kg/PC,25 kg/PC, 50kg/PC. Meanwhile, we also can produce according to the customers' requirements.
We also provide different kinds for different purposes including large-size cube ice machine, flake ice machine, tube ice machine, marine ice machine and water cooling-packaged chiller.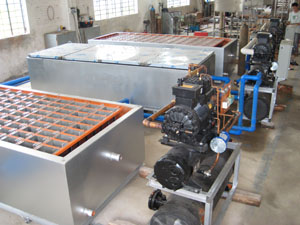 These products are widely used in large ice factories, supermarkets, aquatic production processing, pelagic fisheries, vegetable/fruit processing and preservation, meat processing and concrete cooling.
Specific data of spare parts
No

name

Brand

Origin

Remark

1

Ice block machine

GC series

China

304stainless steel

2

Compressor

Bitzer

Germany

High effecicy, low power, low nois

3

CPU center processor

Siemens

Germany

4

Electric fittings

LG

Korea

5

Refrigeration spare parts

Danfoss/castal

Danmark/Italy

6

Brine pool

Mbseries

China

Double 5cm iron board, , Embalmment ,Heating insulation treatment