Feature Specifications: Flour Mill Machines, Flour Milling Machinery, Flour Machine
Uses: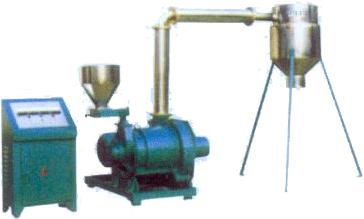 High speed multi-usage vortex grinding machines which are widely used in fine grinding of plastics, mine, chemistry and metallurgy, esp. For the grinding of heat plastic PVC, PE particles. According to the experiment of some plastic article factories, even if 20-30 more materials on the grinding than usual was added, the finished articles chemical physical features were kept as usual. It is the best equipment to reduce waste, to save cost for the plastic articles factories. The factory has representative offices around China.
Flour mill machines, we can supply flour mill machine with the capacity from 20T/24H to 500T/24H, the flour milling machine includes clean part(sieves, beats, maganetic flow), flour milling part(mill, sifter, purifier)m, packing part(fine quality flour, bran). The machine was designed reasonably, it can be in the form of steel structure, single storied building. Besides we can also design the factory according to customer's requirment. We can offer turn key basis of the whole milling equipment. Also another kinds of turn key basis from the crude wheat silo to the loading part.