We dedicate to design,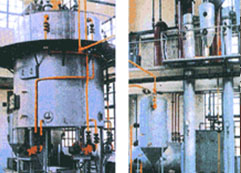 supply and service for solvent extraction,oilseed extraction workshop, the turn-key oil projects scope from 100t to 6000t per day.
Rotary extractor : oilseed extraction, vegetable oil extraction
Rotor extractor is very popular to various pre-pressed oil cakes, rotating cell designed at the top bin level makes it easy to form immersion-extraction and reduce the meal fines content in miscella. All these are improving the crude oil quality and reducing scaling in evaporation system. The extractor is driven by gear rack. Unique balancing rotor is designed to ensure less power consumption, less maintenance cost and no noise.
keywords:oilseed extraction, vegetable oil extraction