Peanut Producer: Peanut Kernels, Pumpkin Seeds Kernels, Sunflower Seeds Kernels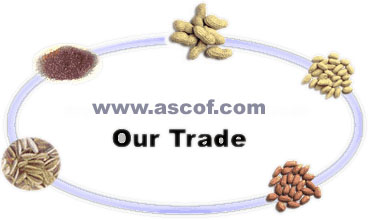 We producer and sell peanuts/groundnuts all year round to many countries.The peanuts/groundnuts we supply include: Peanut Kernels of Hsuji Type of Henan, Liaoning, Shandong, and Hebei, Peanut Kernels of Virginia Type of Henan and Shandong, Peanut in Shell of Henan.
Aflatoxin has always been a food safety issue and an economic threat to the industry, and it is even more so now that the European standards limit the aflatoxin levels to 4ppb. All of our peanuts pass through strict inspections, and we are constantly improving on our facilities and procedures, We ensure best quality meeting the EU new standard. Thanks to our large volume, we can still offer you competitive prices, with a quality that can't be beat!